About Us
We will be closed for summer holidays from Friday 04 August to Monday 21 August.
Purchases made during this period will be shipped from Monday 21st August. The Argentidea staff wishes you happy holidays!
The Argentidea company, 487 AR, comes from the idea and experience of Francesco Monnanni and his wife Fernanda Decembrini in 1981. The activity, now solidly underway, was entrusted to the sons Federico and Giuseppe in 2006, who with dedication and entrepreneurial spirit, continue to keep the passion for Italian made jewelry alive.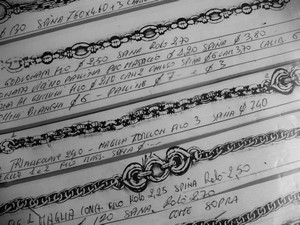 In addition to producing silver jewelry for the best Italian and International brands for many years. The company wants to make their own creations known, offering the possibility, even to private clients, to buy directly from the manufacturer at factory prices.
Our goal is to remove as many steps in the chain of supply as possible, putting the manufacturer in direct contact with the retailer or private client, allowing them to be very competitive.
All the items in the catalog are sterling silver, conceived, designed, modeled, produced and finished entirely in Italy, within our company, with the possibility of developing collections commissioned by the customer.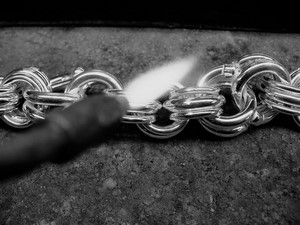 All items are stamped with the AG925 and 487AR brand (trademark).
Argentidea is one of the Italian companies leader in the production of sterling silver chains, for many years present in the most important national and international silver jewelry fairs.
Collaborations
For over 40 years Argentidea have been producing silver jewelry for top international brands.
Our production is meant for many customers, from small crafts and creatives, to the more structured world of high fashion.
Where We Are

Our company is located in Tuscany, a few kilometers from Arezzo, an important Etruscan center, that in the twentieth century became the silver jewelry capital in Italy and in the world.
In Arezzo, working precious metals is a tradition that has ancient origins.
There is no doubt that the Etruscans were precursors of the greatest jewelers, we that have been born in their homeland, have inherited all their passion and tenacity to create jewelry that defies time.
The Etruscan populations who lived in our area dedicated themselves to working with gold and silver, and were able to develop techniques which are still used by many companies in the area.