Handcrafted Products

Handcrafted Products
We are meant for people who do not wish to follow the trends that change every six months, but for those looking for timeless style and who value tradition, the know-how transmitted from father to son, to the ability to create handmade jewelry that will endure time, as they are made with Italian passion and knowledge of the past.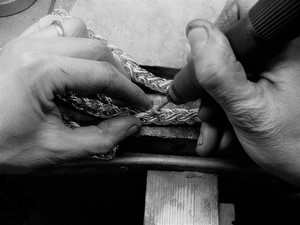 In Tuscany, specifically the area of the city of Arezzo, the handicraft production of jewelry has always been a key role in traditional manufacturing.
Our family, with a strong passion for jewelry, is part of this reality and continues to pass on the skills and techniques of the past to confirm the true value of "Made in Italy".
It all begins in our workshop. It is the real heart of the production and the symbol of our history which we have been part of for over 40 years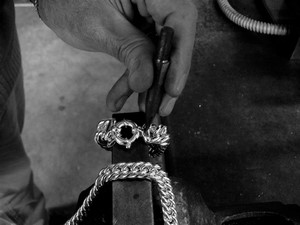 Each jewel is born from a drawing with pencil and paper.
We are inspired by the Italian classic lines that have always distinguished us, paying the utmost attention to every single detail.
All our jewels are produced entirely by hand in our workshop.
Expert craftsmen follow all the delicate stages of production, from casting to the finished product.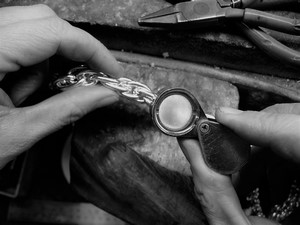 For us, every piece is unique.
We perform a thorough quality-control for each individual product, maintaining high quality standards.
Our strength lies in a direct craftsman-client relationship, which allows to have a constructive sale, without too many intermediaries and non inflated prices.
The real "Made in Tuscany", indeed the true "Fatto in Toscana"!