Ogival & teardrop chain bracelets
Section dedicated to our sterling silver ogival link chains.
Very particular hollow chain bracelets, and like all of our jewellery, are made entirely by the skilled hands of our craftsmen in our company in Italy.
We remind you that we manufacture directly, it is possible to customize depending on your needs.
Buy silver jewellery directly from the factory, with an excellent weight/price ratio.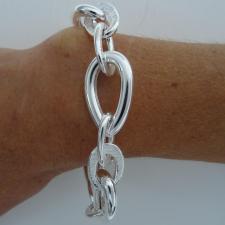 Price: € 129,32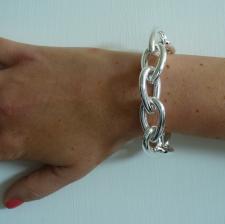 Price: € 189,10
Price: € 137,86