Silver bead necklaces
Silver bead necklaces.
Upon customer request we can make necklaces with 5-8-10-12-14-16mm diameter beads and at the length of your choice. Also, visit the silver bracelet section.
The necklaces are made like the bracelets.
For price information, visit the list below.
To purchase a necklace you have to contact us by e-mail or by phone at (+39) 575-420150 (factory hours) and specify the diameter and length.
We'll put it into production, when the necklace is ready (3-4 working days) it will be published on the site with related photos and it will become available to be purchased. Once purchased, the necklace being already prepared will be dispatched immediately. By doing so you will not have to wait too many days after payment.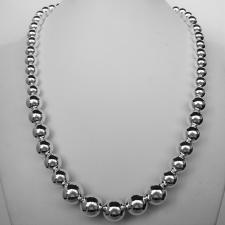 Price: € 201,30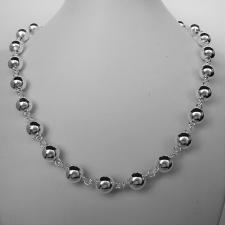 Price: € 150,06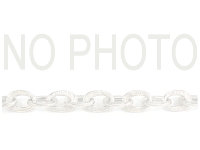 Price: € 6,11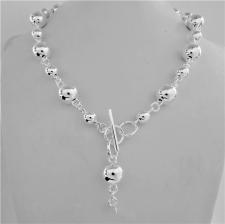 Price: € 169,58